2022 Predictions and Tips for Capturing Mobile Customers and Creating the Optimal M-Commerce Shopping Experience
Since the last holiday season m-commerce, or mobile commerce, has really taken off.
During the pandemic, US retail m-commerce sales grew 41.1% and continue to grow even as in-store sales are steadily recovering since the lockdown. In fact, m-commerce sales are expected to reach $221.2 billion by the end of this year, a figure only projected to exponentially increase through 2024.
Figure 1: Retail m-commerce sales via smartphone in the United States from 2018 to 2024 (in billion U.S. dollars)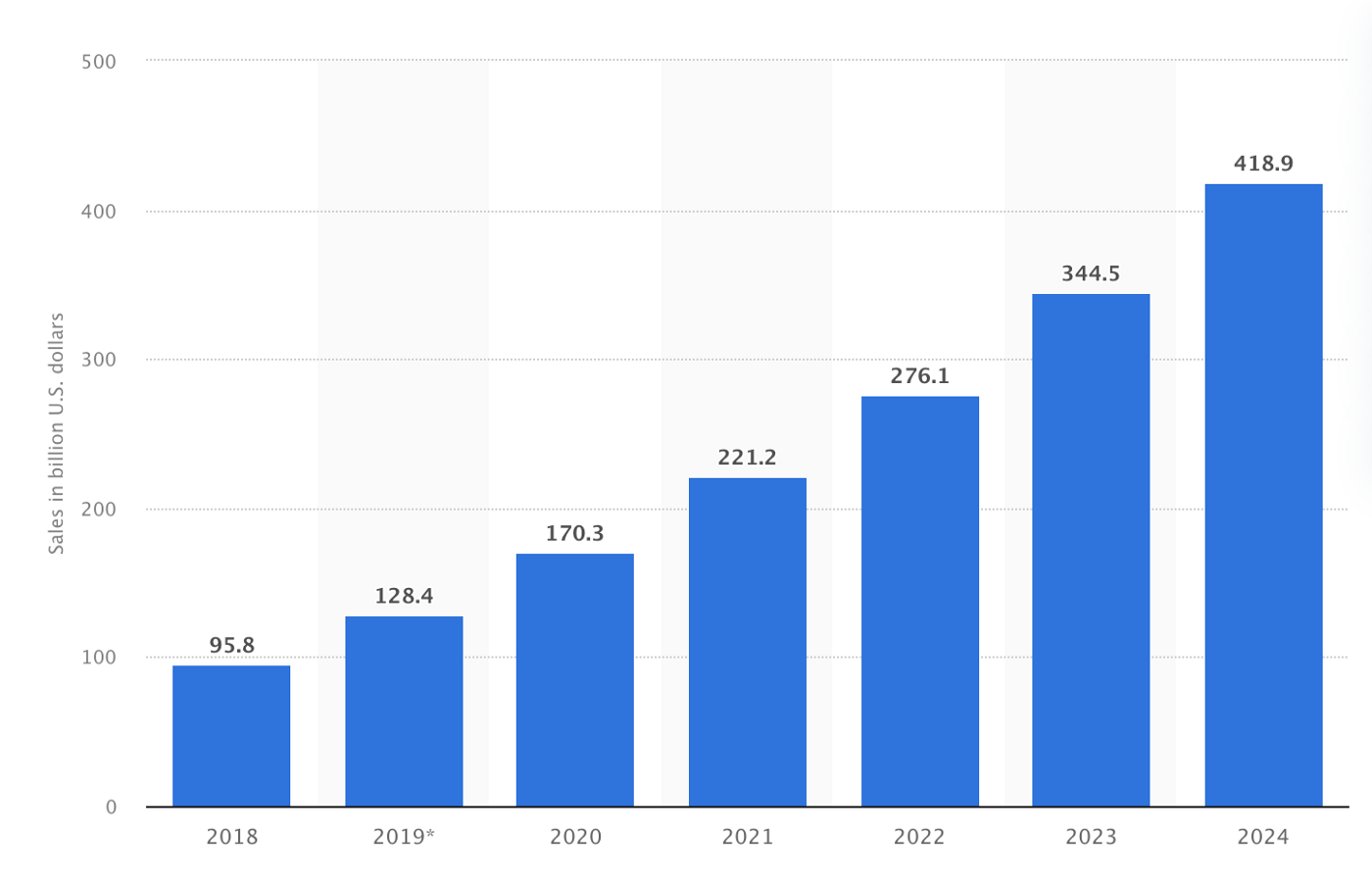 With about 67.3% of the global population owning a smartphone, many people have their mobile devices on them at all times and almost see it as an extension of themselves. This is something more retailers are taking advantage of, with shopping apps designed to enable customers to browse and purchase items right from their phones.
Nevertheless, these mobile apps also present an exciting opportunity to enhance even the in-person shopping experience, with some help from AI.
Examining the typical consumer journey for m-commerce will illustrate how AI can improve and streamline the process at every step of the way.
First Step of Consumer Journey (Awareness):
Imagine yourself as a customer walking past a retail store.
A stunning red dress catches your eye in the display window. Eager to find out more, you try to walk up to it. That's when you notice the line to get into the store: a line that goes out the door and wraps around the block.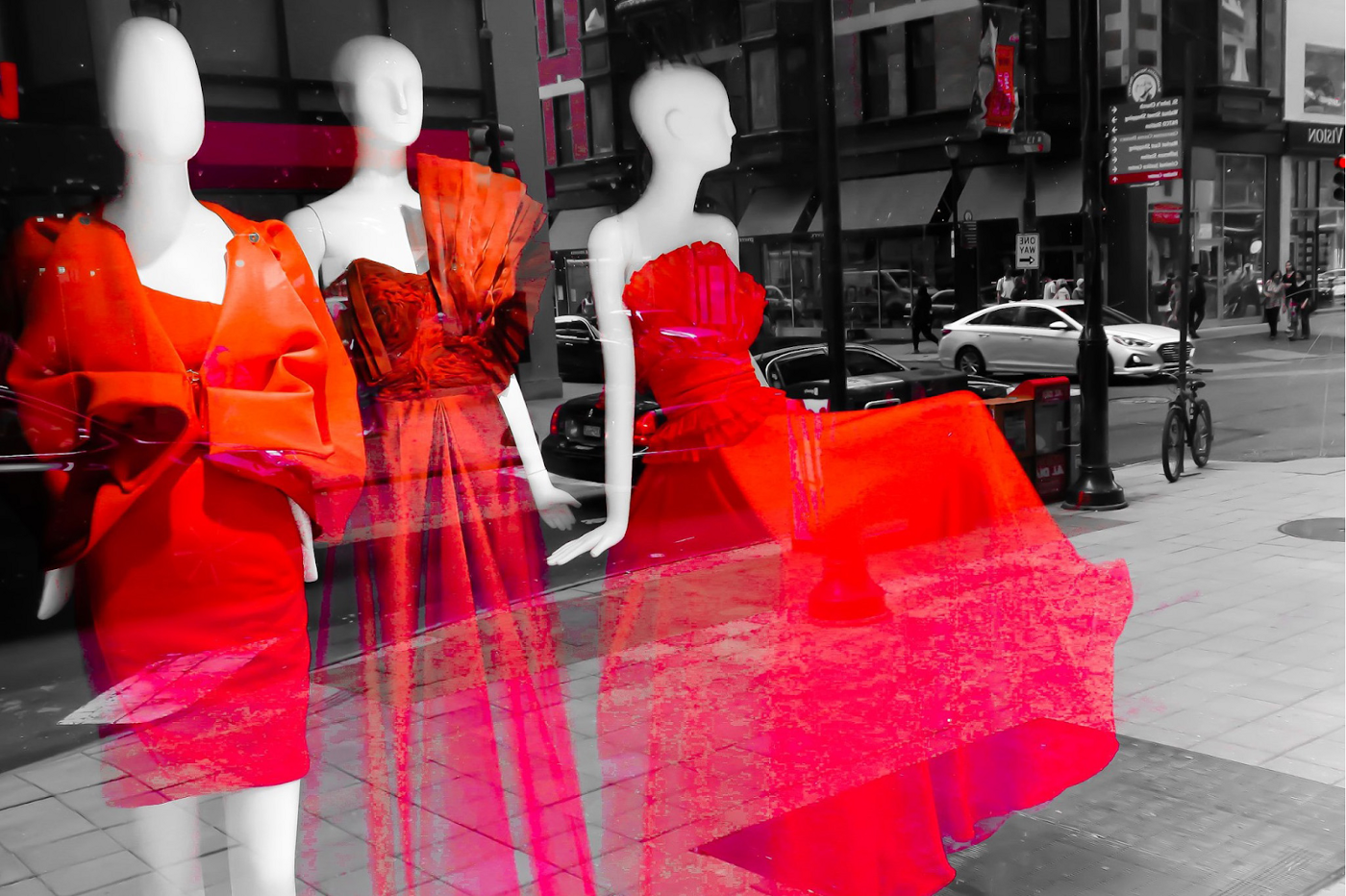 But wait! There's a sign on the store window promoting the store's new mobile app.
You download the app, just wanting to learn more about that stunning red dress. The sign-up process is easy and seamless, allowing you to log in simply by approving your email or social media account.
Now it's time to search for the dress.
Second Step of Consumer Journey (Consideration):
You type "red dress" in the search bar and hundreds of results appear. Who knew how many variations of a red dress one store could sell?
You try specifying your search a little more: red dress with beads, short red dress with beads. There are still so many options, none of which look like the one hanging right in front of you.
You're close to giving up, but wait! Almost as if it senses your frustration, the app sends you a pop-up message that says "No luck? Try our new 'Camera Search' feature!"
You click the camera icon on the search bar and point your camera to the dress in the window, as directed.
You take a picture, fitting the entire dress in the designated box, and upload the image. In less than half a second, you see the exact dress on your screen along with the product number and information.
Third Step of Consumer Journey (Evaluation/Purchase):
The dress is on sale for $45! What a steal!
You easily add the dress to your cart and fill in your credit card information. You were able to make a purchase in minutes without even having to enter the physical store or worse, spend hours waiting in that terribly long line.
But what if the dress you wanted was listed as an out-of-stock item on the app? A less than ideal situation for sure, but underneath the item you were looking at appears a number of similar item recommendations that are available to purchase.
Before you even had the chance to feel upset over the red dress being out of stock, the app automatically redirected you to nearly identical-looking products to focus on instead.
You didn't have to worry at all when the mobile app instantly solved your problems for you.
All Made Possible With Artificial Intelligence
Every step in this m-commerce consumer journey in which a problem faced by the consumer was solved was thanks to the mobile app's AI-powered capabilities.
OMNIOUS.AI's Camera Search has an over 90% accuracy rate, quickly identifying the same and/or similar retail products based on one image alone. This feature is especially useful for impulse buyers who immediately want to buy an item they see someone else wearing on the internet or in person, including a mannequin in a store window.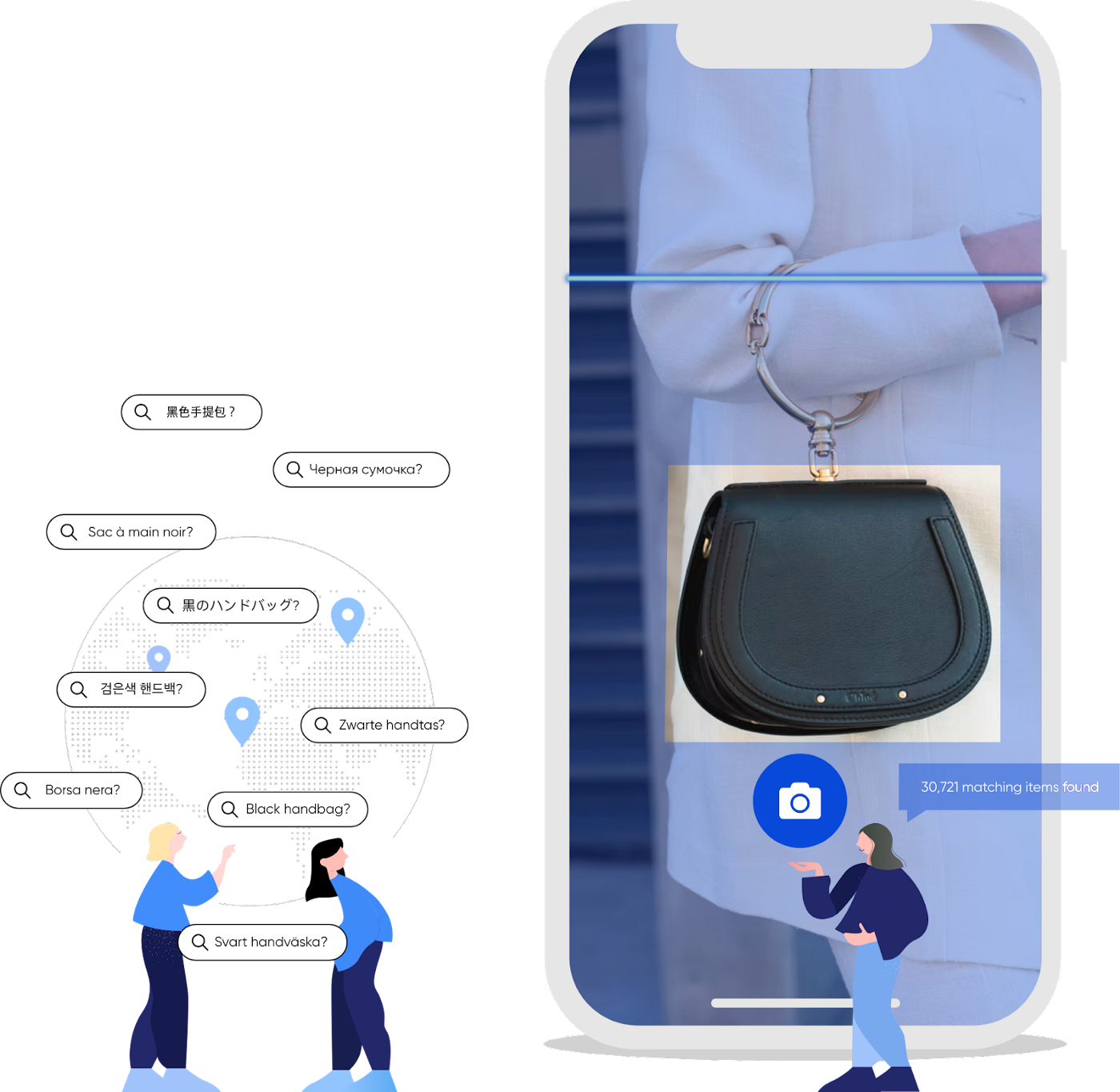 A Visual Recommendations engine was another AI-solution leveraged by the app, creating a more personalized shopping experience for the consumer. Studies have shown that customers will spend 48% more when presented with personalized recommendations. Personalization is a key feature consumers value and look for when shopping.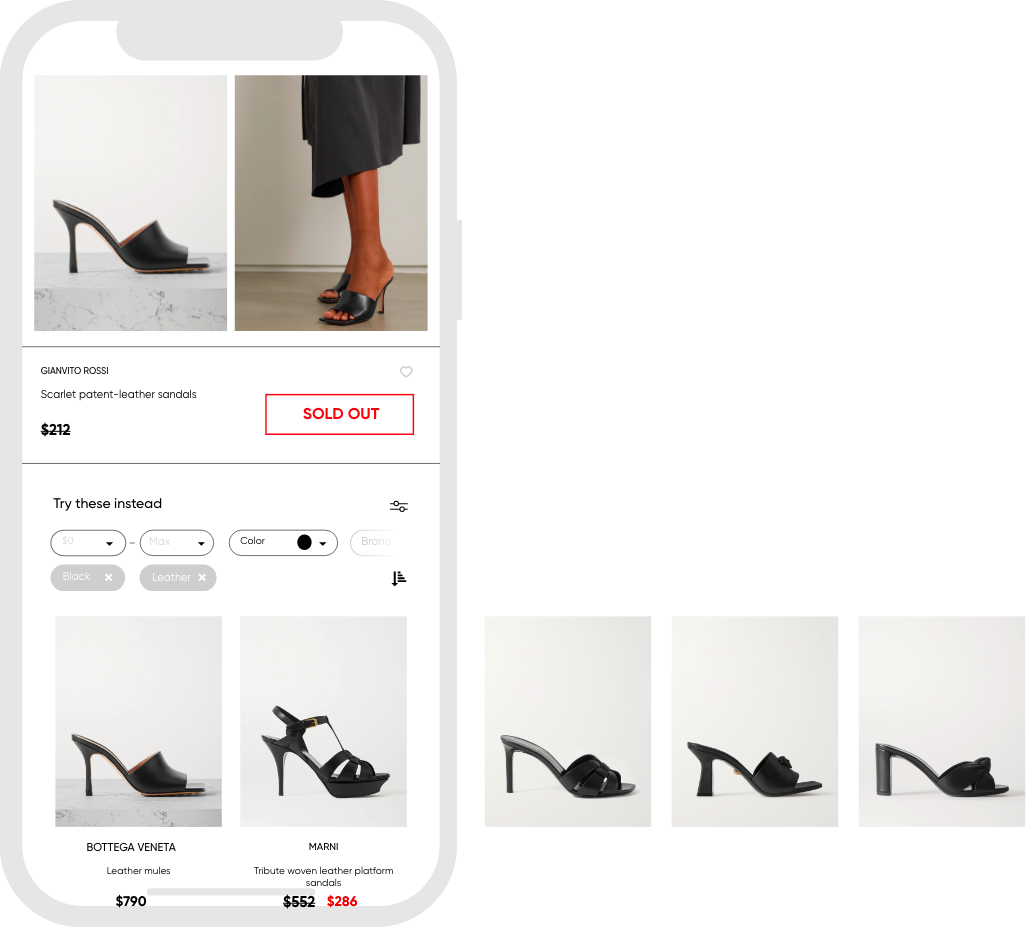 In fact, 57% of online shoppers are comfortable with sharing personal information with brands if it directly personalizes their shopping experience. With more personalized recommendations, online shoppers are more inclined to make purchases, spend more money, and overall spend more time browsing and engaging with the app/website.
These artificially intelligent solutions not only enhance the typical shopping experience but also solve the usual frustrations associated with mobile shopping.
Some mobile apps have unspecific or limited filters, which can make searching for a particular item that much harder. The OMNIOUS LENS Camera Search, however, avoids this hassle completely.
Some mobile apps only allow for one item to be viewable at a time, while the OMNIOUS LENS Visual Recommendations engine highlights multiple items at once and creates a more mobile-optimized experience.
Consumers are already browsing and shopping for items on their phones. It's the brands that need to be prepared to meet them there and make this process as easy and efficient as possible.
General M-Commerce Tips for the Future
The key ingredients for a successful mobile shopping app are efficiency, consistency, and personalization.
Mobile apps must have fast-loading, organized pages, feature image-heavy, easy-to-use-and-find navigation tools, and a login and checkout system with minimal steps on the customer's part but are still secure and trustworthy.
Mobile apps must also automatically connect to the customer's other devices, enabling the customer to pick right where they left off if they move onto their laptop. The items added to the cart as well as the visual recommendations presented on-screen must transfer over and remain consistent from device to device. Salesforce revealed that more than half — 66% to be exact — of customers have used more than one device to start and finish a given transaction.
Finally, arguably the most important ingredient, mobile shopping apps must be personalized to every mobile consumer. AI solutions are perfect for this; they quickly learn a buyer's tastes and preferences at a more nuanced, individualized level.
Mobile commerce is here to stay. Retailers must adopt the latest digital technology to continually improve the customer journey wherever their customers decide to shop.