It's easy to find similar styles and compare prices. That's what I like about ZIGZAG.
- ZIGZAG Shopper -
Problems the company wanted to solve
Customers were unsatisfied because finding items they want from the vast amount of products from various shopping malls was difficult.
Results after implementing 'Visual Recommendations'
Started recommending detailed and accurate similar item recommendations based on images according to customer actions.
Customer reviews have gotten better with similar product recommendations.
---
Zigzag is a brand-new shopping platform with 9,000 female fashion malls. Today, this is one of the most popular e-commerce services among the 20s in South Korea.
Recently, with personalized recommendation service, Zigzag became the first women's fashion platform to exceed a yearly transaction amount of 700 million USD and a total transaction amount of 2.1 billion USD.
Point 1. Detailed and accurate image-based similar item recommendations
KakaoStyle's ZigZag app features over 9,000 women's shopping malls and brands, and because there are so many stores, the number of products is also vast. Having a large number of products was an advantage but it also lowered the app's efficiency at the same time. To resolve this issue, the company introduced a similar product recommendation service, but the shoppers' complaints didn't stop because the accuracy was not up to par. ZigZag integrated OMNICOMMERCE's 'Visual Recommendations' to solve this issue and strengthen its services.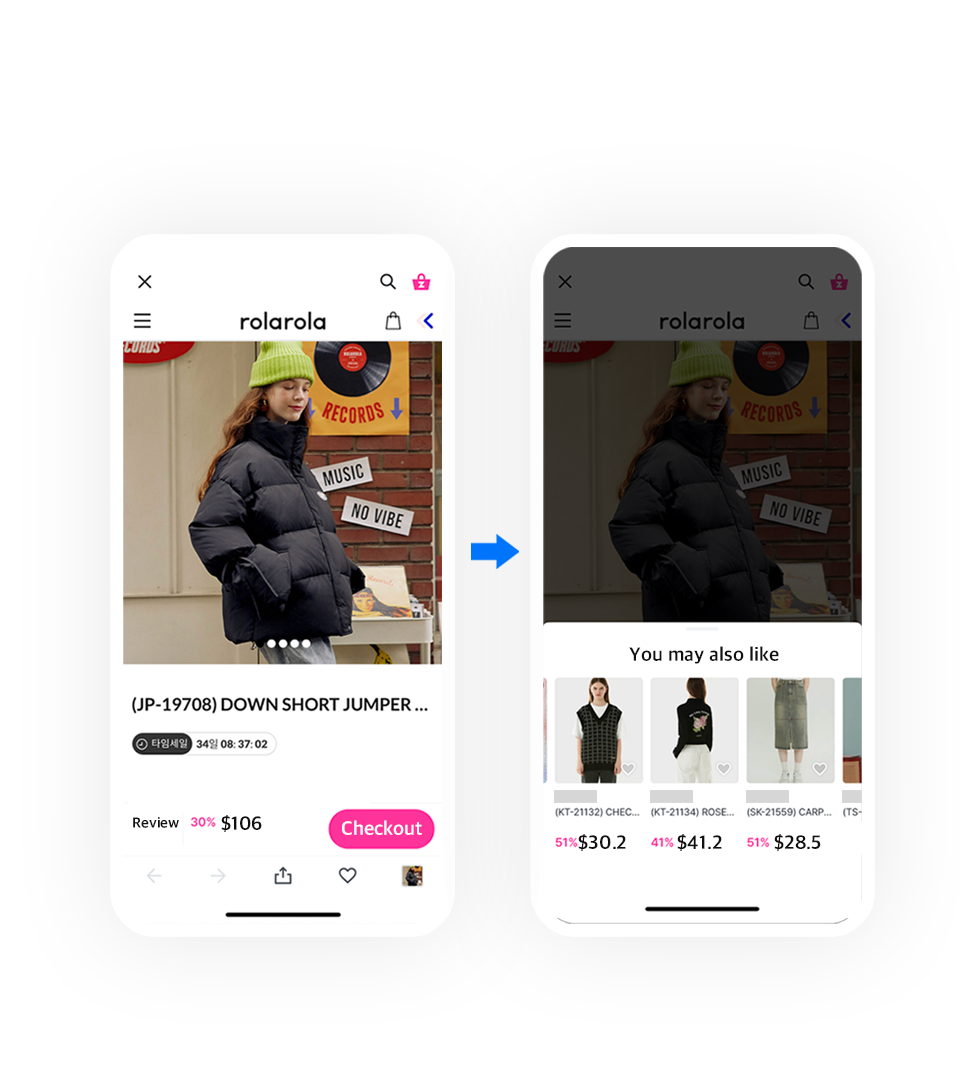 Visual Recommendations that lead to purchase
ZigZag used OMNICOMMERCE's Visual Recommendations to analyze and recommend products to customers based on images, then built customized UI/UX. The company drives purchases using various recommendation methods, such as providing recommendations using the data of other customers who performed similar actions or by recommending similar items of the products the customer showed interest in.

Point 2. Proof of the effectiveness of Visual Recommendations through customer reviews.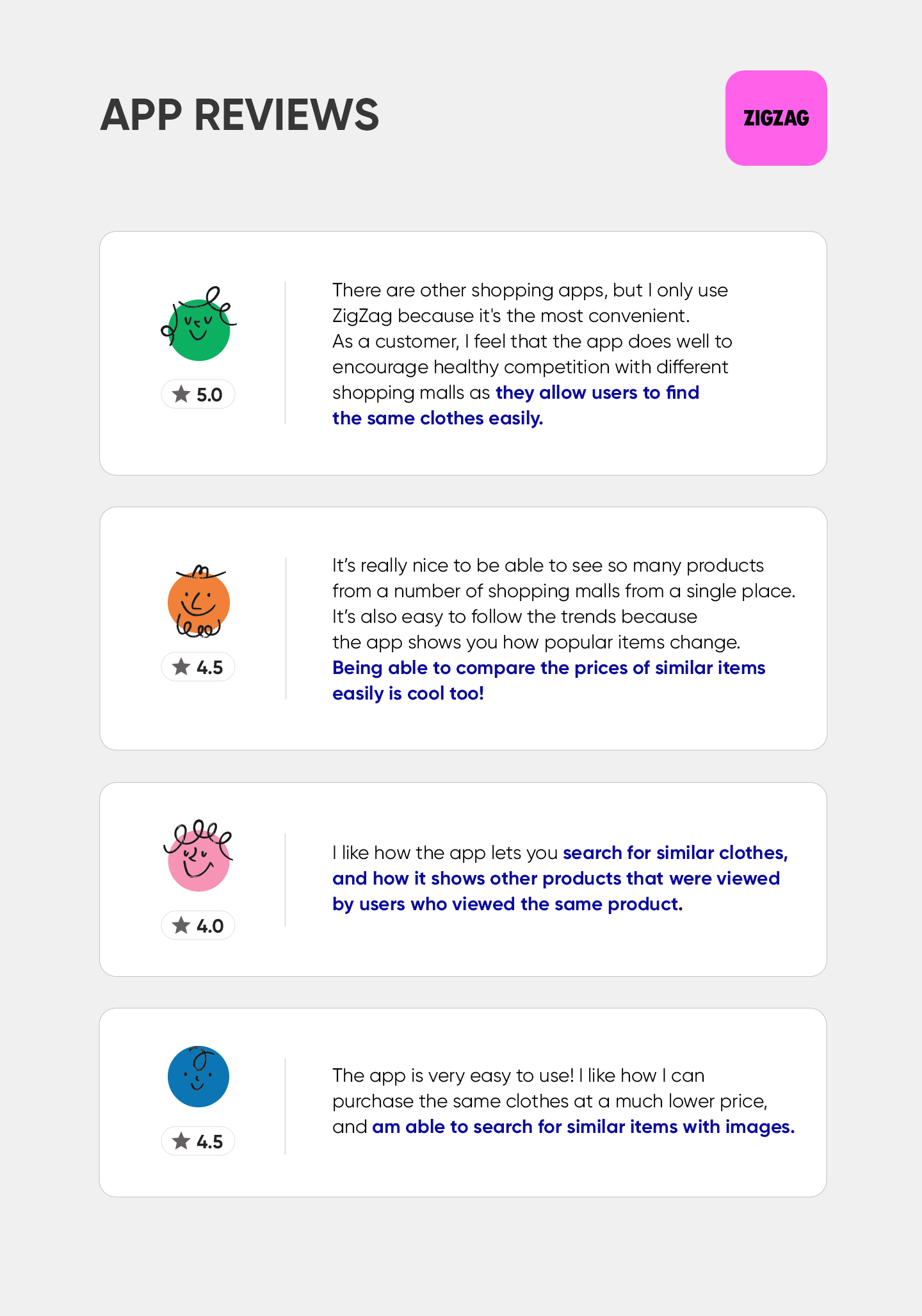 After implementing a fine-tuned Visual Recommendations, customers were able to compare products from 9,000 different shopping malls based on their preferences. As recommendations repeated, it became possible to recommend products more effectively by better understanding the tastes of price, material, fit, mood, style, and more. Customers really felt this change from ZigZag and expressed their satisfaction.