From an upselling perspective, we recommend various products and use detailed product tag values ​​to show trend keywords or use them in special exhibitions. Thanks to OMNICOMMERCE.
- BABATHE.COM, Tae-eun Kim -
Problems the company wanted to solve
Wanted to create upselling opportunities by recommending products.
Wanted to run programs that recommend personalized styles.
They wanted to systematically manage the attributes of branded products and create upselling opportunities through personalization.
Solution 1. Results after implementing 'Visual Recommendations'
Made it easy to purchase products that customers want by providing similar product recommendations in its expanded mall.
Run 'Baba Care Friend' that's been hyper-personalized with AI.
Solution 2. Results after integrating 'Automated Product Tagging'
Improved the search system through accurate and detailed fiters.
Provided trend keywords for search using product attributes.
Enabled the operation of various hyper-personalized programs.
---
Babathe.com is a premium AI total-care e-commerce. It is also the most successful e-commerce company to expand its mall in Korea.
The company has seen a lot of success by attempting various initiatives like operating its own live commerce 'BabaOn', consistently expanding its categories and onboarding new brands, and hosting promotion events using AI solutions.
The company is continually growing. After expanding its mall, its revenue has increased by over 300%, and its live commerce 'Baba ON' has attracted over 620,000 concurrent users.
Point 1. Similar item recommendations that lead to purchase
Babathe.com initiated the expansion of its mall after catching the trend faster than other brands. To meet its revenue goals, the first thing it did was to expand its D2C mall, and onboard external brands to the platform. The company put special care into providing good product recommendations to improve customers' shopping experience.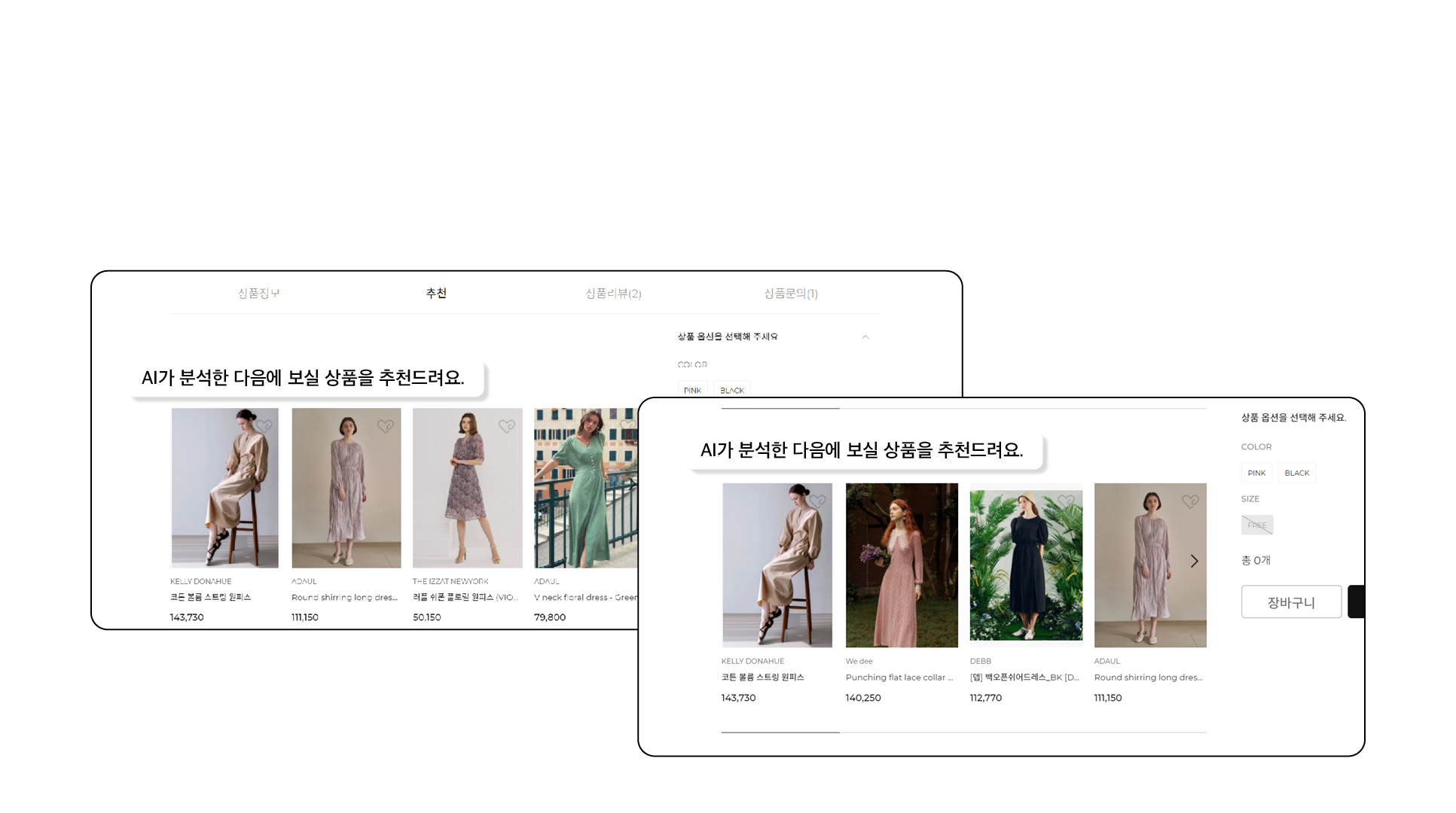 Support in strengthening its D2C mall.
Providing accurate similar product recommendations on top of its rich database significantly increased Babathe.com's page views and was helpful in providing effective recommendations. Furthermore, with the expansion, the company has met its revenue goals.

Point 2. AI program that drives upselling opportunities, CareFriend.
Baba CareFriend is Babathe.com's main hyper-personalization solution where an AI personal shopper recommends products according to various lifestyles.
It integrates AI based similar product recommendations to provide customized style recommendations to create upselling opportunities.

A variety of personalized recommendations powered by AI
Babathe.com has included a separate recommendation tab on the product detail page to make personalized product recommendations under headers like <What about these products?>, <AI recommended products bought by other customers>, <Products that you need to see next analyzed by AI>. Based on the AI analysis and recommendation results, Babathe.com has recommended various products to induce upselling and cross-selling.
<Automated Product Tagging>
Point 1. Improved the search system using accurate and detailed filter values.
One of the roles of merchandisers is to manage filters. However, when filters are managed manually, work efficiency and performance tend to be inefficient. Babathe.com's filters were also manually managed by the merchandisers, which made it time-consuming and inconsistent. To solve this problem, they've integrated the Automated Product Tagging solution, and as a result, they improved the overall search system using accurate and detailed filter values.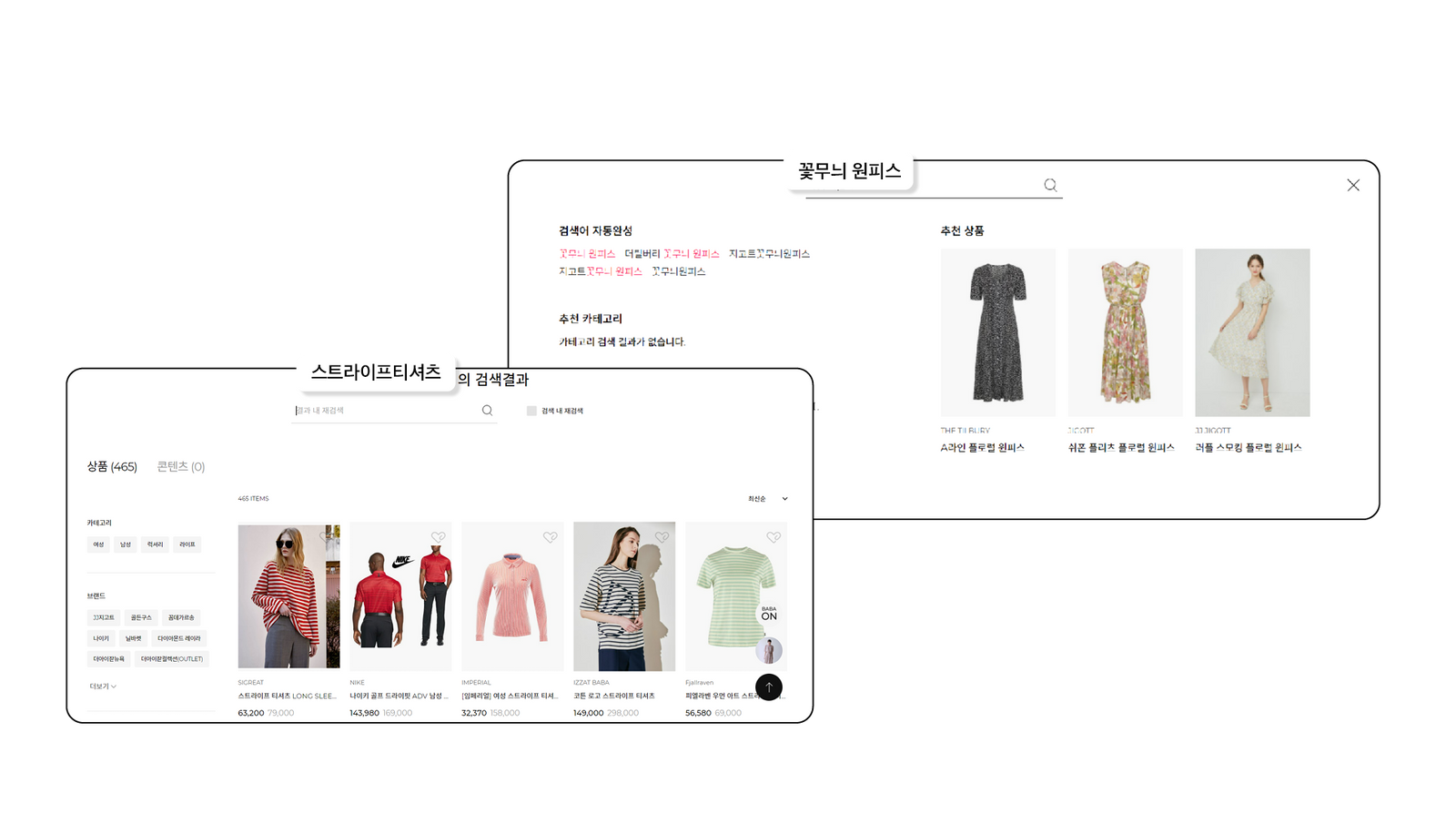 Maximized work efficiency by minimizing manual tasks.
After automating product tagging jobs, they significantly reduced the time and resources spent on managing filters. The solution helped them resolve key problems of manually tagging products and therefore reduced the burden for merchandisers.
Filter and search system improvement.
Attributes and filter values have become extremely detailed and consistent through AI-based tagging and thus were able to build a search system that improved both search accuracy and customer satisfaction using accurate and detailed filter values.

Point 2. Created trend keywords using product tags.
Babathe.com focused on providing product recommendations to improve customer experience during the expansion and strengthening phase of their D2C mall. To create more upselling and cross-selling opportunities, they've designed the system in a way that customers can receive various product recommendations. Providing trend keywords using automatically extracted product attributes was one of their strategies.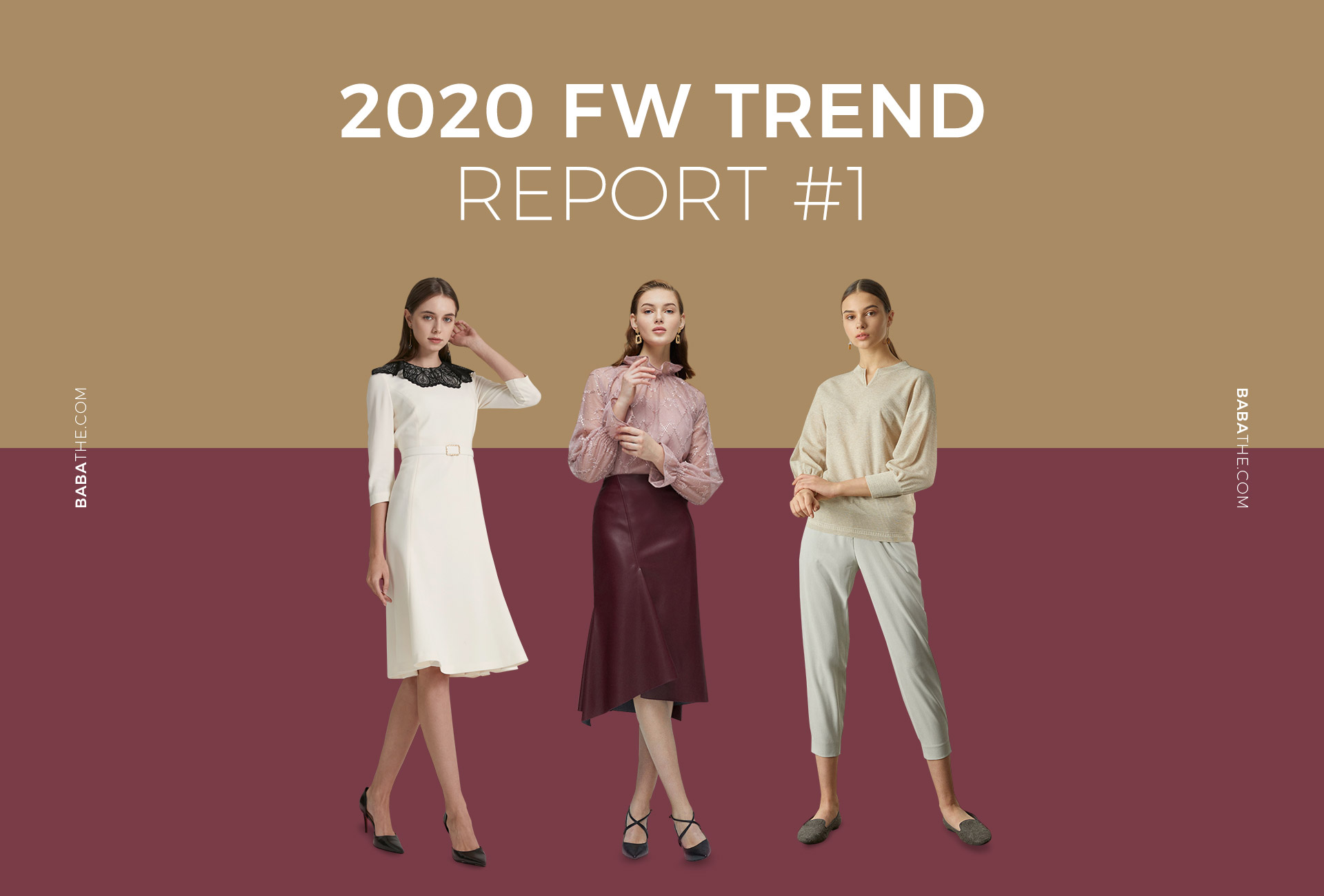 Recommendation solution powered by product tags.
Detailed product tags were extracted from automatically tagged data, which enabled Babathe.com to execute an effective recommendation strategy. Using accurate product tags, they've introduced trend keywords and made attractive offers such as providing trend reports.
Point 3. Ran hyper-personalized programs
Babathe.com is a total-care AI platform focused on personalization that has introduced sophisticated personalization programs based on big data. The core of this personalization is the massive amount of data processed by automatic tagging of product attributes. Babathe.com provides fully personalized UI/UX based on accurate and detailed data and runs various personalization programs.
Babathe.com's unique way of operating personalization programs

Babathe.com has been effectively operating various personalization programs using sophisticated and extensive product tagging data. Their main personalization solutions are 'Baba Care Friend' where AI personal shopper recommends products according to customer lifestyles and 'Baba ON' which improves the quality of shopping